IISAC News & Events
Nigeria and India to collaborate in Higher Education and Health Services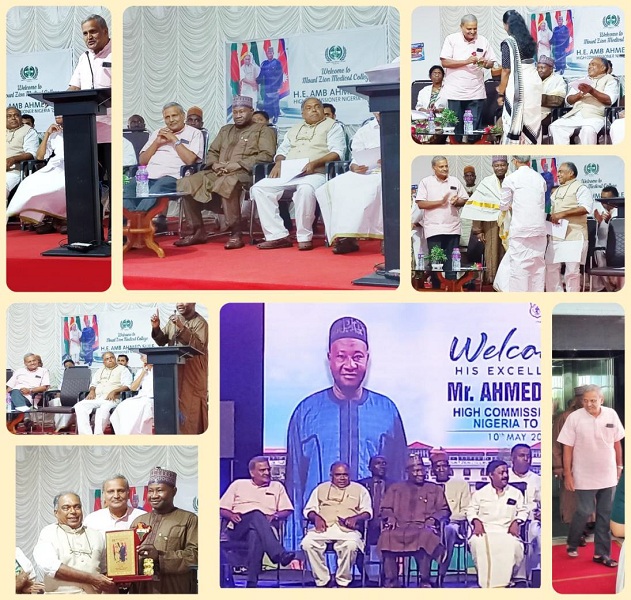 International Institute for Scientific & Academic Collaboration, Inc.(IISAC), in association with the Mount Zion Group of Institutions in Kerala, is seeking collaboration with Nigeria in higher education and health services. To this end, the High Commissioner of Nigeria to India, H.E. Amb. Ahamed Sule, visited Mount Zion Medical College in Adoor and Mount Zion Engineering College in Kadammanitta on May 10, 2023, by the joint invitation of both IISAC and Mount Zion group of Institutions.
During his visit, the High Commissioner was warmly welcomed by the students and faculty members of both institutions, and he expressed his excitement for the opportunity to see the workings of these institutions. In his speech, he highlighted the collaboration of the Nigerian government with the Indian government in military training of their officers, as well as the help of the Indian government in establishing the National Defence Academy (NDA) in Kaduna, Nigeria, and the leadership India and Nigeria take together to stop the spread of terrorism in African countries.
Furthermore, during a high-powered meeting with Dr. Sunny Luke of IISAC and Dr. Abraham Kalamannil, chairman of Mount Zion Group of Institutions, several decisions were made for Indo-Nigerian cooperation in the fields of medical education, technical education, and agriculture. The High Commissioner considers both Abraham Kalamannil and Sunny Luke as the pivotal persons to interact with the Nigerian government and was invited to visit Nigeria to meet the new president after two months to discuss further on Indo-Nigerian cooperation.
IISAC Vice Chairman Prof. Dr. Sunny Luke is serving as the director of academic affairs for the Mount Zion group institutions in Kerala, while Mount Zion Medical College is affiliated with IISAC in implementing several United Nations Sustainable Development Goals (SDGs) programs in Kerala. This partnership is expected to enhance the quality of higher education and health services in Nigeria and India, and to foster greater cooperation between the two countries in achieving their development goals.
IISAC's Vice Chairman Dr. Sunny Luke was honored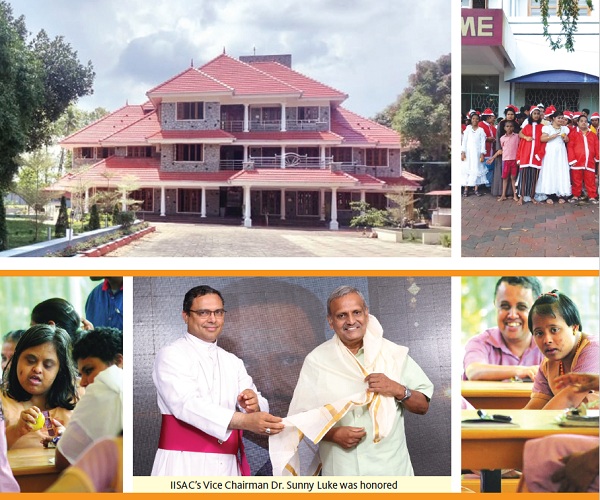 The inauguration function of JIMPIRE child development therapy centre at Changanassery in the presence of Mar. Thomas Tharayil and Hon. Minister V. N. Vasavan on 02/05/2023.
This therapy centre offers early intervention therapy through its departments of physiotherapy, occupational therapy, speech and language therapy, behavioural therapy, and special education.
This child development therapy centre is the kind donation of Dr.George Padanilam, who was a surgeon in Ohio, USA for 40 years. Prof. Dr. Sunny Luke, vice-chairman of IISAC, gives technical support and consultation whenever necessary. This centre works under the able leadership of Rev. Fr. Sebastian Punnaserry.
Hillside Garden now opens it's gate for the visit of students and underprivileged citizens of our community for study and fun
Hillside Garden an affiliate of IISAC, located in Thiruvanchoor, Kerala, India has opened for the general public, students of various ages and children with special needs to learn about agriculture, horticulture, nature and biodiversity. This garden serves as a practical site for students to study about various types of ornamental plants, vegetable crops, methods of plant propagation, the value of plants in our lives, fish breeding and maintenance, introduction to poultry and aviary. Additionally there are opportunities for them to learn about organic farming, compost making and landscaping.
Students visiting Hillside farm and Prof. Sunny Luke, IISAC provides them with field exposure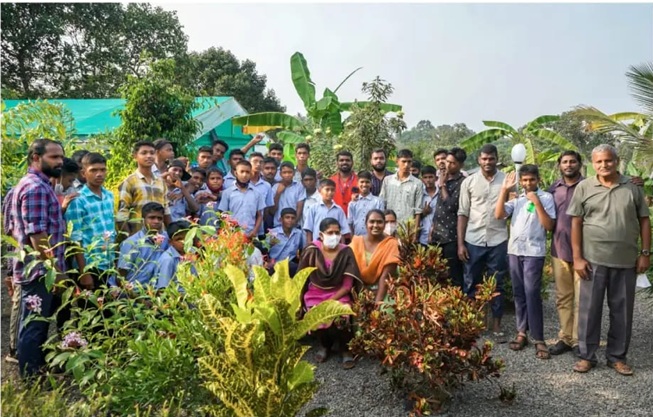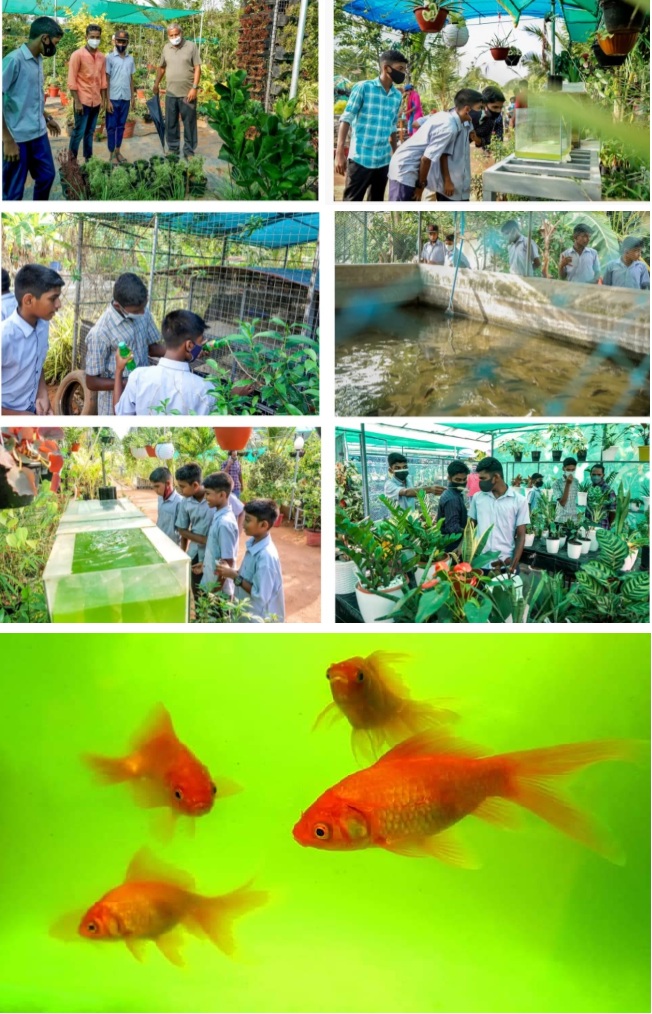 For more details, please visit : https://hillsidegarden.in/