Asia American Economic Forum
Power of Idea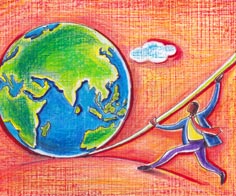 The Asia-America Economic Forum (AAEF) is an initiative of the International Institute for Scientific and Academic Collaboration (IISAC), a non-profit organisation registered in New Jersey, USA.
AAEF aims to bring together on an international platform thought leaders, government decisionmakers, management consultants, business people, academics, researchers, and entrepreneurs. It will facilitate the sharing of their expertise, experience and knowledge and leverage them to build a strong and sustainable economic partnership among the countries of the two continents.
A key objective of AAEF is to provide a mechanism for addressing the challenges and opportunities the economies of these continents offer as they get ready for a higher growth trajectory. It requires preparedness, and there is a need to develop pragmatic strategies to shape the future.
To frame the nuts-and-bolts of this growth strategy, AAEF offers a nonpartisan platform for respective governments to develop roadmaps to engage their Diaspora networks more effectively.
AAEF is committed to develop a dynamic global network covering America and Asia and tap their enormous intellectual wealth, investible surplus and knowledge-base to rebuild the countries of the region.
AAEF, which is set up as an independent, nonideological, non-political and not-for-profit institution as part of New Jersey-headquartered IISAC, is dedicated to serving the aspirations of the people by upholding moral values and promoting transparency and good governance.
Our Vision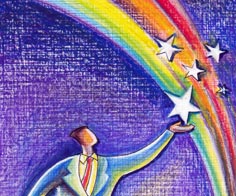 At a time when the true potential of partnership among the countries of the Asian and American continents is yet to be fully realised, AAEF will strive to bring together the different strands and diversities of the two regions in a mutually gainful participation for inclusive growth with social justice.
It will approach economic and social issues in a nonpartisan and objective way cutting across political and cultural barriers to evolve an actionable agenda in a spirit of private-public participation. The success of AAEF initiatives is ensured by formulating plans with inputs from highly knowledgeable people in a transparent and intellectually honest way.
AAEF believes that its vision can be translated into action because of its non-partisan and unbiased commitment to encourage and advance dialogue on good governance by engaging with political, government and corporate leaders to help achieve sustainable and equitable economic growth.
Problem-solving will be possible by leveraging the intellectual capital and knowledge base of top-notch thinkers and business practitioners across the borders. At AAEF, we believe that our initiatives have come at the right time when the world is on the cusp of unprecedented social and economic changes.
The industrial society and political institutions are set to witness radical changes in the next 15 years that are now almost impossible to predict. Thanks to breakthroughs in technology, science and medicine, all aspects of human endeavour from day-to-day living to manufacturing and health-care are getting transformed and disrupted with great social and economic consequences.
AAEF would prepare leaders from these continents for these tectonic changes so that the impending transformation is smooth, productive and beneficial to all. Drawing inputs from the intellectual giants, thinkers, knowledge leaders, engineering and scientific peers and business leaders of the two continents, AAEF will continually update the roadmap for inclusive growth, political harmony and social cohesion.
In fact AAEF is an international think-tank providing independent advice to governments and businesses which are committed to good governance and social corporate responsibility. The idea is to provide the necessary strategic plans to enhance the growth prospects that will be driven by China, India and other fast emerging countries.
AAEF will be taking the leadership position in the paradigm shift happening in the world that is seeing the global economic centre of gravity shifting back to Asia after several centuries of Western dominance. Here is an institution, which will bring together on a platform, the wisdom and experience of eminent people to map out a strategy of growth that is more humane in order to make the world more liveable for generations to come.
History set to repeat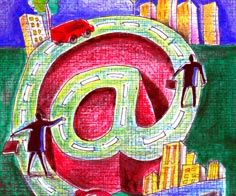 History shows that while it took a thousand years for the world's economic centre of gravity to shift from Asia to Europe, in the 21st century billed as the Asian Century, it will take only a few decades for it to shift back.
A thousand years ago, the economic centre of the world was in central Asia, just north of India and west of China, reflecting the high levels of wealth enjoyed in the Middle and Far East at that time. At that time, Asia accounted for two-thirds of the world's wealth.
By 1900, the centre had shifted to northern Europe, which had leapt far ahead of the rest of the world thanks to the Industrial Revolution. And by 1950, the centre had shifted to the North Atlantic, reflecting the economic rise of the United States.
And as expert believe, by 2025, the economic centre of gravity will return to a spot in central Asia just north of where it was in 1,000 A.D when China and India will take the centre-stage as global powerhouses.
By 2030, China's economy will be larger than that of the United States while Asia will overtake North America and Europe combined in global power by 2030. India will be making giant strides in urbanisation and technology-driven growth as it emerges as an innovative manufacturing powerhouse. Together these nations will reshape the economic destiny of the planet.
Structured plans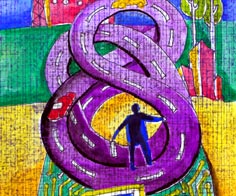 AAEF knows from its experience in running IISAC the tremendous opportunities that exists and the collaborative work that can result in ground-breaking achievements. After evolving ideas through dialogue, engagement and brainstorming, the next step is to translate them into action. This is achieved through networking and interaction with private-public entities.
Being independent and with credentials of high integrity, AAEF's task will be smooth in implementing actionable programmes. Drawing from the reservoir of regional talent, AAEF hopes to channelize talent and knowledge through pragmatic cooperation in developmental efforts at the local level.
We do not believe in top-down approach because of its inherent flaws. AAEF's plan will be evolved through networking and engagement with the best brains in the region. Projects will be evolved with a bottom-up approach that will be more participatory in nature as AAEF will create trust, support and participation of local communities.
Our pursuit of growth agenda will be unique as it will be deeply immersed in sustainability by evolving cost-effective solutions. The entire spectrum of expertise and project management knowledge will be brought to bear on issues of concern.
Growth networks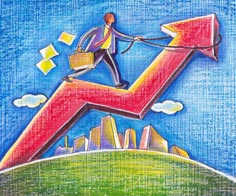 AAEF aims to work together with regional players to build a better world. This will be possible by bringing together on a single platform the colossal intellectual and financial resources of the peoples of the two continents. Channelling them for the betterment of Planet Earth and its inhabitants offers a challenge and an opportunity.
Here, AAEF plays a catalytic role by providing a global forum to find durable solutions to what ails an increasingly interdependent world, where China and India are key players.
Putting China and India on a higher growth trajectory and working towards equitable and sustainable goals of economic and social development will benefit not only billions of Asians and Americans, but also the entire world as nations embrace greater globalisation.
At AAEF, we think global, and act local. We are committed to tap the talent reservoir of peoples of Asia and America. We are committed to community service to evolve a just society. We believe that the intellectual capital existing in these communities will be a great enabler. And we are proud to be contributing to that effort through our global engagement and networking.
In sum:
Asia-America Economic Forum seeks to foster regular strategic dialogue for ensuring strong and sustainable economic partnership among the countries of the two continents that are destined to dominate the world for centuries to come.
A key objective of AAEF is to provide a mechanism for addressing the challenges and opportunities the economies of these continents face on a wide range of regional and global areas of immediate and long-term economic interests.
AAEF offers a platform for respective governments and host countries to develop a roadmap to engage Diaspora networks more effectively in the development process.
The forum promotes regular discussions and debates to enhance pragmatic multilateral cooperation and tackle differences as the world economy enters a new era.
Profile: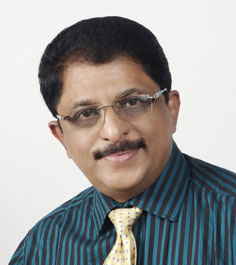 Issac John- Director AAEF,
ISSAC JOHN, a prominent economic and financial commentator, is one of the well-connected and widely respected journalists in Middle East's mainstream media.
At present, Issac is the Associate Business Editor of Khaleej Times. He has been with the paper for more than 22 years, and written tens of thousands of in-depth news and analytical reports.
A veteran of many a breaking news stories and invigorating analytical articles, Issac has been in the UAE's mainstream journalism for 34 years -- 9 years with Gulf News, two years with Emirates News, one year with UAE Digest, and 22 years with Khaleej Times.
 Acclaimed for his authentic and insightful analysis of global and regional business and economic aspects, issues and trends, Issac is respected for his astute understanding of the local business scene and its prospects. 
Issac has won over two dozen international, regional and national awards for his journalistic contributions. He has also made his mark in the Gulf social and media circles with his exemplary interpersonal skills, proactive initiatives and contributions in diverse fields — social, humanitarian, cultural, arts, literature, and business.
Issac's previous assignments in the UAE include Chief Sub editor, Gulf News (1980-1989); Co-editor, Gulf Asian Magazine, Dubai. (1982-84); Editor, UAE Business Digest (1989-1990); Dubai Bureau Chief, Emirates News (1990 to 1992); Consulting editor, Gulf's Who is Who.
AWARDS & RECOGNITIONS
@Media Award for Excellence by the New York-based International Institute for Scientific and Academic Collaboration on Sep 28, 2012. "Excellence in Global Business Journalism" from WMC in Cologne in May 2012. Award for "Outstanding Services to the Community" in Abu Dhabi. Malaysian Business Media Award by the Malaysian Business Council in Dec 2011. Asian Achiever Award in 2011. SNC Roots India Award in Dubai in Dec 2011. Best Media Personality Award from the New Jersey-based Global NRI Council 2010. Syrian Orthodox accolade in 2009. Media Community Service Award for 2010 by GOPIO Award of Appreciation from UAE Ministry of Finance and Industry (2007) K C Varghese Foundation Media Award (2007) Elemec Award for Best Journalist (2007) Pravasi Ratna Award for Journalism (2007) Award for Appreciation from Dubai Electricity and Water Authority (2006) Arab IPR Award from Business Software Alliance (2005) Pan Arab Media Quality Award from e-TQM University Dubai (2005) DSS award for Best Creative Writing in English from Dubai Economic Development Department (2005)
For contact details and more information on Isaac John visit; www.issacjohn.com